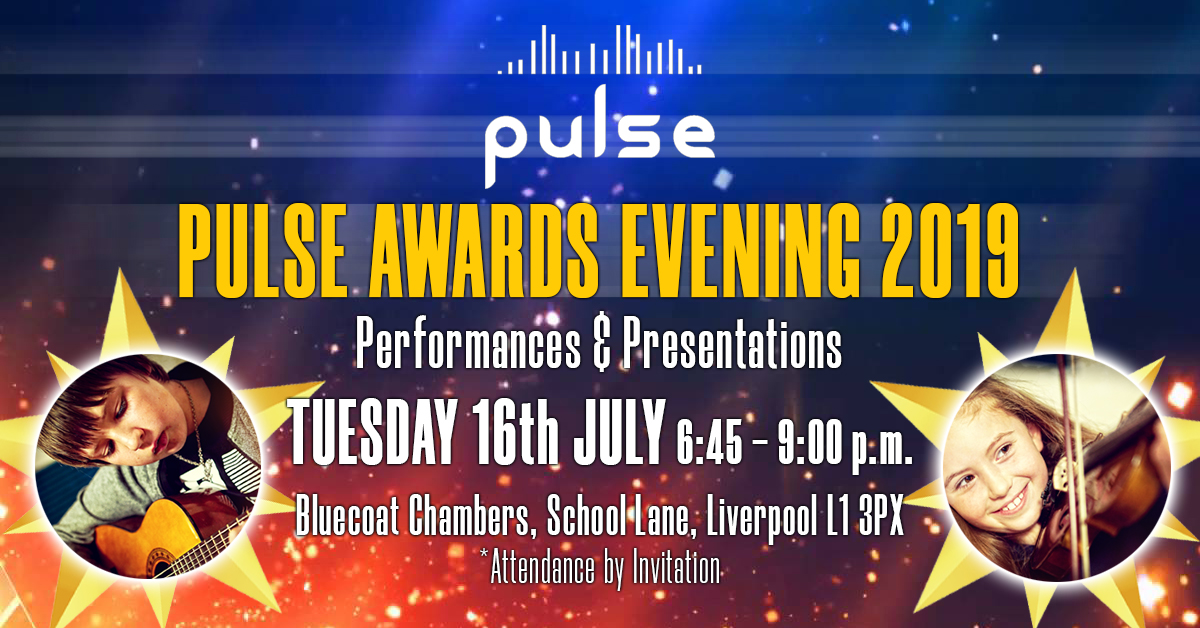 YOUR CHILD'S PERFORMANCE – IMPORTANT INFORMATION.
PLEASE READ CAREFULLY.
The Event Venue
Where: Bluecoat Chambers, 8 School Lane, Liverpool L1 3BX
When: Tuesday 16th July 2019 
Timings
Schedule:
4:30 p.m. – Children to arrive for rehearsal & sound check – with instrument (where applicable (drums / amps / Piano will be supplied) & music – DO NOT FORGET TO BRING THEIR SHEET MUSIC IF THEY NEED IT. It is really important that the children learn their lyrics.
Parents can either – wait in the cafe / bar area of the venue while sound checks take place – or leave and return
6:00 – The children will be returned to parents in the cafe / bar area. This will provide an opportunity to eat.
6:45 – Performance / Presentations begin – (there will be a 15 minute break)
9:00 – Event ends (this is an approximate time and could fluctuate 15 minutes either way)
What Will My Child Be Doing?
Your son / daughter will perform as part of the bands. They MAY also receive an award.
What Should My Child Wear? How About Food?
Band Musicians – Please dress as you wish – smart / casual – we'll leave this to you!
Girl Band Singers – As discussed, we will have branded t-shirts for the performers on the day. We would suggest that the girls wear black leggings for uniformity.
I cannot confirm if the venue will be serving food on the day – it would be advisable for the children to bring food which they can eat at 6:00 p.m. We will make sure there is plenty of water etc.
My Tickets - VERY IMPORTANT- Please Read
We have 47 children performing at the event. Two tickets have been allocated for every performer. We have had requests for more tickets – unfortunately we cannot exceed the amount of two tickets per performer for health and safety reasons. Your tickets will be on reception at Bluecoat – we cannot allow entry without a ticket – unfortunately. The performers will not require a ticket and the event is free to all.
Safeguarding
We take safeguarding very seriously and all teachers / management are DBS checked and cleared. Sarah will responsible for the children while in the performance space without their parents.
Video & Photography
This event will be professionally photographed and videoed. All parents that have given consent for video and film will be given access to downloads, following the event. In order to respect children who do not wish to be filmed – we ask that parents do not film or photograph the performance aspect of this event.
As stated above, you will DEFINITELY receive video and photographs – and it will be of much better quality than from a phone! We want you to just relax and enjoy the evening – we'll take care of documenting it!
Final Rehearsal
The final rehearsals will be this coming Sunday from 1:00 p.m. Those who have informed me that they cannot attend – this has been noted.